Five Considerations for your Next Bathroom Remodel
By: Unique Home Solutions
Bathroom renovations are among the most effective ways to improve quality of living space for homeowners as well as boost resale value for those planning to move. The changes in style and technology for bathroom design come and go faster than most rooms of the house, and an increased level of awareness on water conservation only adds to the pace of trends. The best bathroom designs in the current market will combine the owner's personal preferences with products friendly to their environment. Budget is ultimately going to be the most pressing consideration, though several other key points can help bring a project out of the planning stage and into fruition.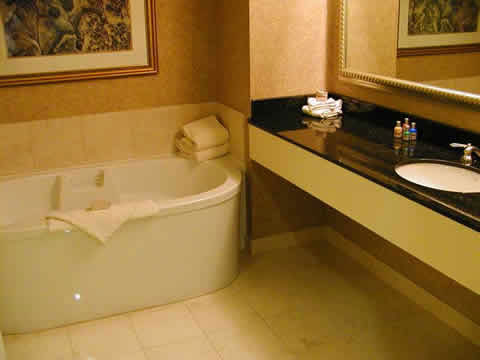 Fixtures
Choosing the faucets, sink hardware, showerheads and knobs are all extremely important for a good bathroom renovation. In some cases, little more than an update of the fixtures and color in a bathroom can give the space a new life. Faucets available in two handle, one handle or other creative figurations are all regularly produced with water conservation design. Manufacturers of showerheads are pursuing the same types of eco-friendly design for rain heads, stream heads and handheld wands. Matching the finish and color of the metals used in both the shower and sinks helps tie the bathroom design together and encourage flow in the renovation.
Toilets
The technologies being implemented in toilet design has resulted in an explosion of variety in the toilet market. Dual flush toilets are becoming a popular choice for consumers who would like varying powers depending on the waste disposed. A dual flush toilet will usually come with a flush option for less than a gallon, and a flush option for a gallon and a half or above. For homeowners who don't want a double flush choice, toilets with standard but efficient 1.28 gallon flushes are ideal.
Tub or Shower
Depending on the space for a renovation, customers may be choosing to add a shower to an existing tub or keep the two units separate. For any plan where tub and shower arrangements are to be moved, specialists have to be consulted to ensure the housing's plumbing lines can support changes while sticking to budget.
Tile, Granite, Laminate or Something Altogether Different There are a number of renewable materials and durable composites that are more affordable than something like marble but equally durable and luxurious in appearance. Man-made replicated stone, variations of poured concrete finishes and recycled tile are all eco-friendly ways to approach the surfaces in a bathroom renovation.
Theme
Renovations should be completed so that the bathroom is tied into itself, if not the rest of the living space. Metals, finishes, colors and lighting that complement one another help prevent a disjointed, pedestrian appearance. The bathroom should either mirror the rest of a home by matching the period or separate itself completely by being designed as a retreat, like a spa. Upkeep should always be in the designer's mind, focusing on arrangements easy for the owner to maintain.
Because bathrooms are among the most heavily trafficked rooms in a home, updates here can quickly improve the overall impression of your house. If you are considering a bathroom renovation in your home, these tips will help to ensure that the finished project is attractive, environmentally conscious, within budget and something that will last for years.
Unique Home Solutions has been helping Indianapolis and surrounding areas with kitchen & bathroom remodels, siding, roofing and more since 1983.
---
More in Bathrooms:
Bathroom Renovation-The Second Most Valuable Area
.........
Read More
Replacing a Toilet Part One
.........
Read More
Replacing a Toilet Part Two
.........
Read More
Replacing a Toilet Part Three
.........
Read More
---
Or to discuss this article or ask a question.